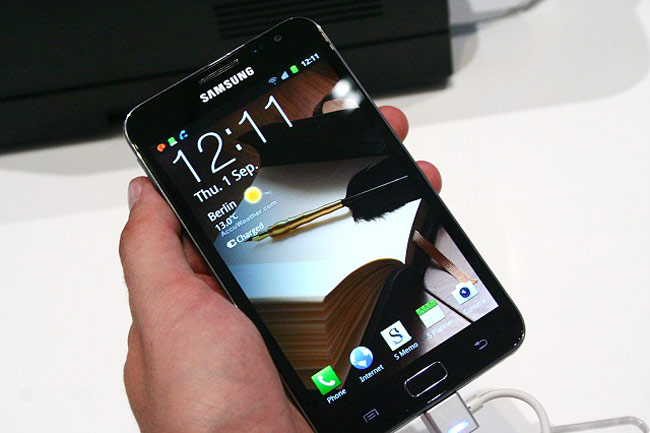 I've had the Samsung note 1 n7000 for sometime now which was preceded by the Motorola Atrix 4g
The switch to samsung came after the broken promise of Motorola to update one of the best devices they had to jelly bean but still even with that broken promise i still held on to my Atrix because of the amazing power of the hardware so i was using the popular cyanogenmod to run jelly bean but nothing lasts forever (as i always like to say) so my Atrix got stolen in Cairo when i was visiting back in May 2013 and i got stabbed.
I was never a Samsung fan and never recommended it for anyone instead i was always a Motorola fan but since they broke their promise i decided to go mainstream and get a Samsung.


Anyway i decided to get the note 1 after comparing specs and reviews but since day one it was sluggish and laggy most of the time.. Even though it comes with a better processor than the Atrix i suffered with it for a long time and i tried everything starting from clearing the cache to restoring to factory settings.




I even tried to reduce the number of the apps i use (this is very difficult for an Android geek) but nothing did the trick... It was still the same.




All this time i was sticking with stock and with Samsung's popular launcher Touchwiz.




Just today i felt bored from the interface and decided to switch to a different launcher just for the sake of Change.. I first tried Holo launcher HD which was so smooth but it force closed a few times while creating folders so i went back to my old favorite from the days of cyanogenmod which is Apex launcher and i was surprised how smooth and fast the user experience is, not only with the launcher but with the whole phone, all of a sudden switching apps and running as many apps as i want the phone was still handling them perfectly that's when i realized how Touchwiz was the biggest memory hog in the whole world.
I definitely wouldn't buy another Samsung again but at the same time the performance of my Galaxy note 1 can get me by just fine for probably another 6 or 7 months.
Samsung should really focus on the performance of their phones instead of just stacking lots of useless apps that include many useless features that will affect the performance and the user experience.